How a drone survey can save you thousands…
Everybody knows that if you need work doing on any sort of roof, you are most likely going to need some scaffolding.
The key word here is IF. That small word can have a very big bill.
Finding out if your roof needs attention has long been the domain of the scaffolders, armed with long metal tubes, planks of wood and several spanners. And, rightly so, a hefty bill at the end.
Those in the know however, are turning to technology. Drone Technology. Fast proving to be more versatile, more efficient, less disruptive, safer and…. yes, cheaper.
We visited householdquotes.co.uk to get a comparison between scaffolding and drones;
---
Length Of Hire
The standard hiring period in the scaffolding industry is between six and eight weeks, and you should be provided with a fixed sum for this length of time.
Drone Surveys can often be carried out within an hour
Height
Unsurprisingly, the higher you need your scaffolding to go, the more money it will cost. Other factors also attribute to height costs, including having to scale a narrow alleyway or place footings on public land.
With drones, the height of the building is irrelevant and has no bearing on costs.
Restriction of Public Access
In some cases, scaffolding will have to be erected on a public road or footpath. In such instances you'll have to get a licence from your local council, and this can be expensive.
Not applicable to drones. No council licence or permission is required.
Ease of Access
Another important aspect of scaffolding hire costs is how accessible a building site is. The cheapest quotes will be for situations where scaffolders can snap together the frame quickly and simply. However, if there's no access to a side passage, for example, and everything has to be carried through the house, the entire project will cost more.
Not applicable to drones. All that is required is a suitable take-off & landing area.
Costs
Can and often do run in to many thousands for industrial applications. Even domestic properties often require over £1,000 worth of scaffolding
On average between £200 & £700
Result?
---
Real world example…
Imagine a church. Imagine the complexity of the scaffolding that would be required to enable inspection of the roof, the tower, the extensions…
Sky Cam East were asked to provide an aerial survey of a Suffolk church.
We visited the location, discussed the requirements, performed a walk round inspection, created a risk analysis and provided documentation of CAA accreditation and insurance details. The surveyor was able to view incoming image and direct the drone areas of concern.
Within an hour and a few hundred pounds we had provided all the imagery the surveyor needed…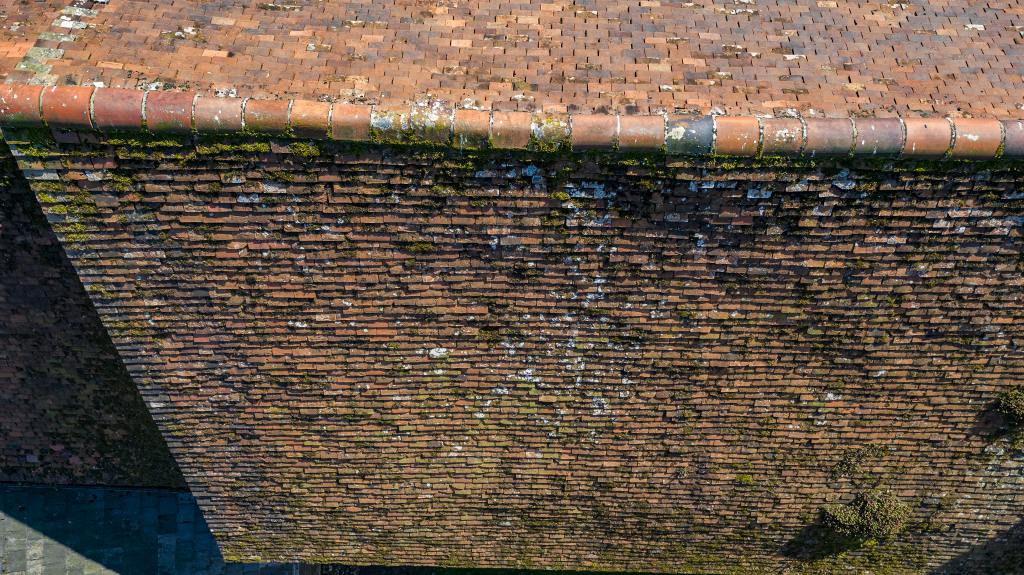 We then provided our unique 'Master Location Image' which allows the surveyor to view the images, download the images and see exactly from where the images were captured;
Church survey complete. No licencing, no obstructions, no disruptions and significantly cheaper than scaffolding.
The future of surveying is drones!
To find out how we can save you money time and effort with your next survey, please contact us.